CS Stream
A Reliable & Secured Video OTT Service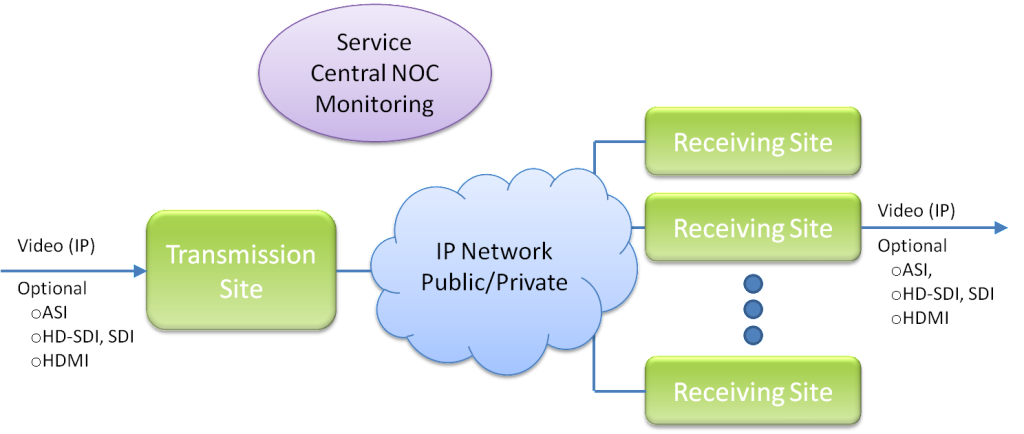 CS-Stream is a breakthrough service that allows users to deliver broadcast-quality video globally over the public Internet and private IP networks. It is built for contribution or primary distribution such as broadcasting, sports and live events, enterprise collaboration and content contribution or ingest. The service scales easily to multiple locations or millions of users. It is distance-insensitive, allowing video to move across the continent or across the globe through multiple ISPs without any loss in quality.
Application
• Teleport Contribution for uplink to SAT
• Operator Contribution (IPTV, Cable, SAT)
• Broadcasters' Contribution and primary distribution (remote studios, correspondent offices, regional programs)
• Enterprise businesses
Benefits
• Turnkey solution
• High reliability
• Flexible Service – short setup time, easy changes and growth
• Cost effective
Available Service Plans
• Basic: Single termination unit on each side, single link @ Receiving site.
• Standard: Basic configuration in high-end single server with 2 ISPs in load balancing on the WAN and backup file carousel when live transmission is not possible.
Optional Service Ordering
• Backup: carousel with a looped recorded transport stream to each of the above configurations.
• ASI output: Receiving site with ASI output
Interfaces
• Transmission site input Video: IP
• Transmission site WAN: IP
• Receiving site WAN: IP
• Receiving site Video out: IP (optional ASI)
o Optional IP low-resolution for confidence monitoring
Features
• Available over the open internet.
• Robust correction protocol between the sites.
• Stream encryption with up to 256-bit AES encryption
• Bonding – for alternate transmission paths (ISPs, KASat)
• Central NOC monitoring the health of termination units and enabling alarms and escalation process.
Download this page as a PDF file:SD – CS-Stream brochure 1 15 pdf